Pay Equity | 4 Min Read
Pay equity at the center of a sustainable diversity strategy
Prakriti Panwar
Diversity, Equity and Inclusion Leader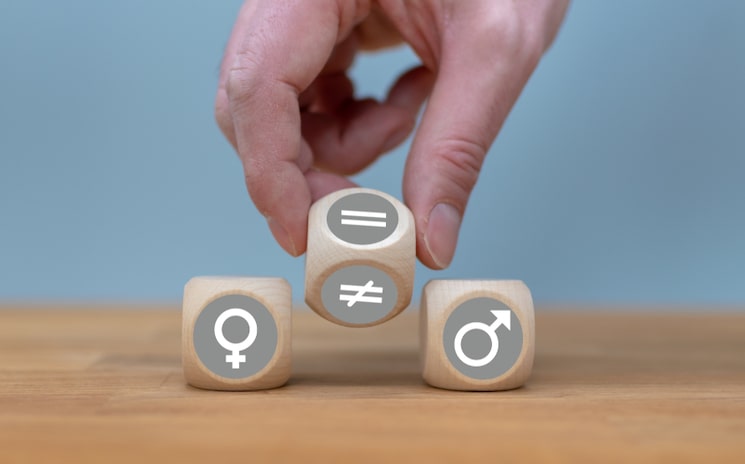 We are in Q4 of 2020 and rays of hope and optimism seem to be rising with the New Year. With most of the firefighting over and the new rhythm setting in, many organizations are working towards building a resilient enterprise by aligning to environmental, social, and governance (ESG) indicators as a long-term sustainable business strategy. This has given a fresh focus to Diversity, Equity, and Inclusion which sees gender's role in ESG as a value driver for both investors and companies.
As organizations now ready themselves to create a new future, they will need to move beyond the usual diversity metrics. It will be important to pick bold / new lead indicators that have far-reaching impact, which set the pace for the future and shift the focus beyond the old diversity playbook.  With a focus on equity and specifically pay equity we can bring about a change in the narrative. A spotlight on pay equity will have multiple touchpoints that should help address any system-based bias.
Pay Equity- At the heart of recovery effort worldwide
The UN celebrated the first-ever International Equal Pay Day, which represented the long-standing effort towards achieving equal pay for work of equal value. Globally women earn 77 cents to every dollar men make, at this rate, it will take 257 years to close the gender pay gap. Countries too are taking action, while in the UK legislation made it mandatory to report gender pay gap, in New Zealand the new bill sets guidelines for comparing pay between women in female-dominated professions and men with " substantially similar skills, responsibility, and service" in male-dominated occupations. Spain passed a decree earlier this month for disclosures and setting up of a framework to determine different jobs that have the same value. Also, organizations like Nokia, IKEA, Starbucks have signed up to Equal Pay International Coalition (EPIC) which makes Equal Pay is at the heart of recovery efforts worldwide.
Time for a closer look
The causes of the wage gap between men and women in India are complex and intertwined, some due to social structures, unassertive negotiations by women, and others due to systemic biases prevalent within the organizations. Until recently, one of the main drivers behind the gender wage gap was a lack of flexible working options, forcing many to choose between career ambitions and caring responsibilities. In the wake of the pandemic, new practices, including remote work, may ultimately enhance gender equality in the workplace for information workers.
Fair pay needs to be established as a process and not a one-time activity. Disclosure of the equal pay metrics should be done by all functions where we have critical employee touchpoints. Process reviews should be conducted keeping in view steps, decision parameters that aid blockages. It is important to understand the underlying causes of pay differences and consciously build points in the process where a fair view emerges. There are best practices where organizations are conducting pay equity- audit with emphasis on "comparable jobs", these groupings can be across functions of jobs that require similar skills, responsibility, effort etc. These need to be institutionalized across hiring, annual compensation review cycles, bonuses, and equity distribution and promotions. The goal must be to build trust and engagement through gender-neutral pay practices, disclosures and reporting to board.
While transparency of pay policy is important, communication of the policy is equally important. Manager effectiveness in conveying the compensation review is a key part in driving trust and understanding among employees. Thus, manager participation in formulating the policy, clear understanding of the compensation philosophy, and the derived calculations is critical.  Participation in this exercise will give them a heightened sense of accountability for driving an inclusive and equitable organization. Performance evaluation is closely tied to compensation review outcomes; hence, manager training and strong processes must ensure the elimination of explicit and implicit bias.
A convergence of multiple forces has emerged in India – On the one hand, is the Code of Wages 2019 that prohibits discrimination on grounds of gender, on the other we have Investors demanding demonstrably sustainable practices towards gender equity. And the last and most formidable, is the shift in workplace demographics moving towards 80% Gen Z's. They come with heightened expectations from the organization to demonstrate transparency, intentional action on every parameter towards building an equitable workplace. Hence, transparent, result-oriented, sustainable diversity strategy which has pay equity built into it is essential to build a resilient organization.
[et_pb_posts_carousel_agsdcm category_id="33,6″ _builder_version="4.6.5″ hover_enabled="0″ sticky_enabled="0″][/et_pb_posts_carousel_agsdcm]