Prevention of Sexual Harassment | 5 Min Read
Expert Speak: What To Keep In Mind While Implementing An Internal Committee
Sarika Pradhan
POSH Head – Wipro Limited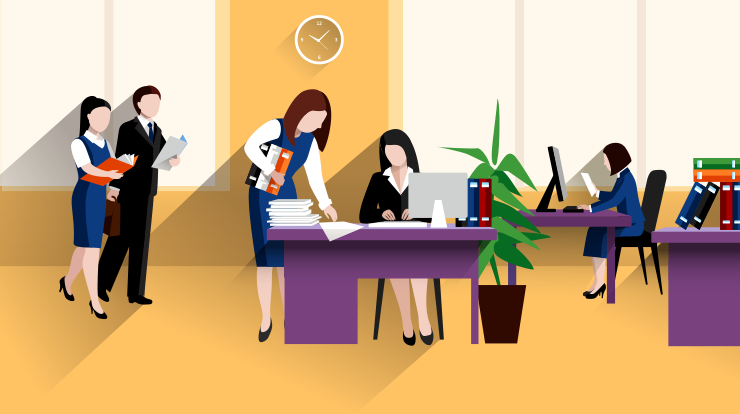 The Sexual Harassment of Women at Workplace (Prevention, Prohibition and Redressal) Act, 2013 mandates organizations with more than ten employees to establish an Internal Committee ("IC"). The IC is responsible for grievance redressal at each branch or unit. The Internal Committee also has the powers of a Civil Court under the Code of Civil Procedure. To effectively prevent sexual harassment at the workplace, all employees and stakeholders should understand what constitutes sexual harassment. Most importantly, it requires that the employer act before a problem occurs to prevent and prohibit such incidents. In the instance that it occurs, the employer should provide a mechanism to objectively redress grievances. Below is a list of things that should be kept in mind while institutionalizing an Internal Committee in any organization.
Prevention of Sexual harassment Policy– Although the Act only protects women, organizations can frame a gender-neutral policy to promote an inclusive working environment. A diverse and inclusive workforce that encompasses a range of generations, gender, ethnicities and cultural diversity encourage optimal productivity.
External Consultant- It is mandated by the Act that each organization has an External Member on its Internal Committee. What should you look for in an external member? Sexual harassment complaints may lead to serious and grave liability, including punitive damages if complaints are dealt with inappropriately. Organizations should seek an external legal counsel or be affiliated with organizations that are informed and aware of the legal implications related to sexual harassment.
Advocate Awareness – It is imperative to build awareness about sexual harassment at the workplace and thereby institutionalize processes to prevent it. Preferred approaches include classroom orientation sessions, trainings, and workshops, sending out regular newsletters, mailers, using common areas of the office to share posters /information booklets on the subject, making the policy available on the company's intranet portal and running e-learning programs. Also, awareness should be required at every entry point of employees into the organization. Mandatorily plugging in an awareness module in Induction programs to all new employees is also a good practice.
Communication Channels – Communications on a regular basis that address ethical dilemmas through simple scenarios help educate employees about sexual harassment and prevention. Communications should cover instances of harassment and what an employee can do in such a situation, including definitions of extended employees and extended workplace.
Reporting Mechanism– It is important to have a robust grievance redressal mechanism that allows employees to report allegations of sexual harassment at the workplace. Some effective mechanisms that encourage reporting are online tools/ intranet portal, having a unique email ID created for reporting allegations related to sexual harassment at the workplace, and formal whistleblowing mechanism.
Addressing sexual harassment grievances – By empowering the IC with the same powers as a civil court and allowing for assistance from professionals during an inquiry, the Act has placed a strong emphasis on the investigation of complaints. All complaints need to undergo a formal inquiry process led by the IC members with the assistance of external professional experts.
Conclusion and documentation: After the inquiry is completed by the IC, sexual harassment cases need to be documented. Detailed confidential fact file of the complainant and all subsequent related documents should be drafted by the IC. It is the duty of the IC to submit an annual report, which includes the number of cases filed/disposed of every calendar year to the employer and district officer.
[et_pb_posts_carousel_agsdcm category_id="7″ _builder_version="3.22.1″][/et_pb_posts_carousel_agsdcm]