Women Leadership | 5 Min Read
What makes for an effective women's leadership program?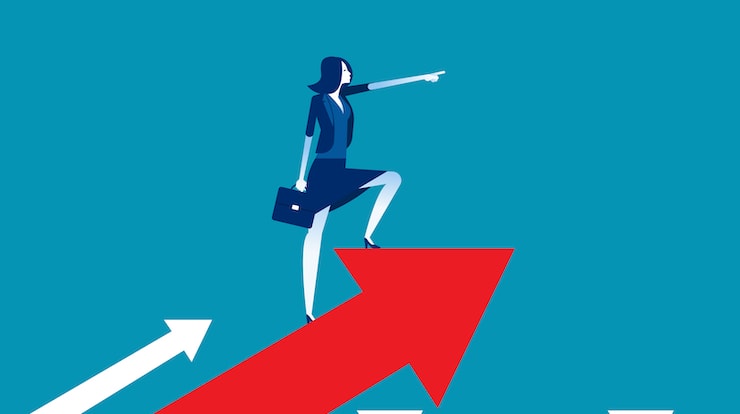 When women first entered the workforce in large numbers a few decades back, the socio-cultural conditioning of women through their childhood and as young adults resulted in them not opting to put their careers first, and they remained 'home primary'. Work and career were central to men and they were expected to be career primary. While to women it was about the fine balance between work and home. Biases and stereotypes were not limited to the minds of men and women, but crept into organizational systems and processes as well, since they were designed by those in key positions, and they were also conditioned by the prevailing culture. Thus, even though women felt this discrimination, they were not able to take charge of their careers.
Seminal studies in the 1980s to 1990s acknowledged yet another variable – the different styles of women and men in (Levy, P. (2010). Industrial organizational psychology: Understanding the workplace (3rd ed.)) –
Learning – learning through looking inward at personal experiences versus outward and best practices
Working – deference and warmth versus self-assertive in teams
Leading – participative versus directive; caring for employees, sharing information, interpersonal skills, collaborative for women versus more self-confident, optimistic, adaptable, handle stress better for men
The studies also said that while men and women were equally effective leaders, most leadership roles were seen through the lens of masculine leadership traits and women were rarely considered for top roles. Thus, in the 1990s, a few global organizations and some leading universities in the US and UK, saw the need for women only training programs that offered them the space to
clarify attitudes and feelings related to work and personal roles
be more proactive about their careers
study power and politics in the workplace and effectively engage in them
review their managerial / leadership experiences in the issues they faced as women
Women who participated in such women-only leadership programs were overwhelmingly positive. However, this was accompanied by instances where women were in denial of gender discrimination, chose to ignore innate differences and believed that they needed to do business 'like a man' (2010, Kelan and Dunkley Jones). Many and especially young women shunned these programs for fear of castigation by male colleagues.
The conundrum continues even today. At many women's leadership programs that I have designed and implemented, there were at least a couple of nominees who would voice their skepticism about the need for an all-woman program. I am not going to deny that I have gone through these questions in my mind too. It does seem like another instance of 'othering'.  Somehow, it appears that women themselves need to carry the burden of growing and thriving in the workplace while being in denial of the many micro-inequities that they are subjected to at work and in life.
Studies in the last decade (2011, Ely, Ibarra and Kolb) have squarely attributed the absence of more women in leadership to unconscious bias – biases that are invisible and arise from beliefs, processes and behaviors that favor men. Progressive organizations, through several transformational changes over the years, have tried to reduce bias in the system, created more awareness in the leadership teams and in the workforce. They simultaneously sought to engage their high potential women to be more proactive about their careers.
It must also be noted here that the best results in creating a gender balanced workforce have been achieved in organizations that promote inclusion of all constituencies of diversity, equally. And those that have recognized the intersectionality in the continuum of each community, be it based on gender, gender identity, sexual orientation, ability, culture, race and generation or age, are perhaps the most inclusive of them.
Therefore, women's leadership programs are simply one of the many initiatives that are imperative to create a gender balanced organization. My submission in favor of them is that
the numbers of women in leadership positions are still dismal
women are great at many aspects of leadership and need only self-awareness to leverage these strengths
women need to be aware of and manage in a culture of varying amounts of workplace bias
Moreover, often women move through various career phases intertwined with life stages, each with its own distinctive set of challenges. Finally, the needs of women cannot be painted with one broad brushstroke, and the objective of drawing out these points is not to minimize the uniqueness of the individual.
To sum up, women only development and leadership programs are required to move the needle on gender balanced leadership within organizations. A sound, women only leadership program must consider the following.
| | |
| --- | --- |
| To consider | How it can be addressed |
| That women and men have different styles of learning, working and leading | Offer exercises in self-reflection, collaborative / group work |
| That organizations are likely to have cultural norms that favor men and masculine behavior | Include a section where women learn to view leadership topics via the lens of gender bias |
| Specific issues faced by women from different demographic groups and at different career & life stages | Curate learning topics for the recommended profile of women |
| Individual needs for development | Include one-on-one mentoring, and coaching |
These could be further strengthened via opportunities to showcase their talent and achievements, such as the ones below and many others
providing special assignments in leadership teams and forums
creating visibility amongst the organization's leadership via balanced slates
support to build individual brand through engagements in external forums in their area of expertise
[et_pb_posts_carousel_agsdcm category_id="4″ _builder_version="3.22.1″ _i="0″ _address="2.1.0.0″][/et_pb_posts_carousel_agsdcm]